This recipe is fast and flavorful, its ideal for last-minute meals with friends. '4 formaggi' or '4 cheeses' sauce is made with parmesan, gorgonzola, gruyere and taleggio.
Ingredients for 4/5 people
Try these pasta shapes:
You can also try 100% semolina pasta or whole-grain pasta.
Method:
Cook the pasta in a large pot of salted boiling water. In the meanwhile slowly heat up the sauce in a pan. Add a ladle of pasta water into the sauce and mix. Drain the pasta once it is 'al dente' and sauté it in the pan by adding some more pasta water and mixing. 
Serve the pasta by topping it off with some black pepper. 
Your 'pasta fresca' with '4 formaggi' sauce is ready
Buon Appetito!!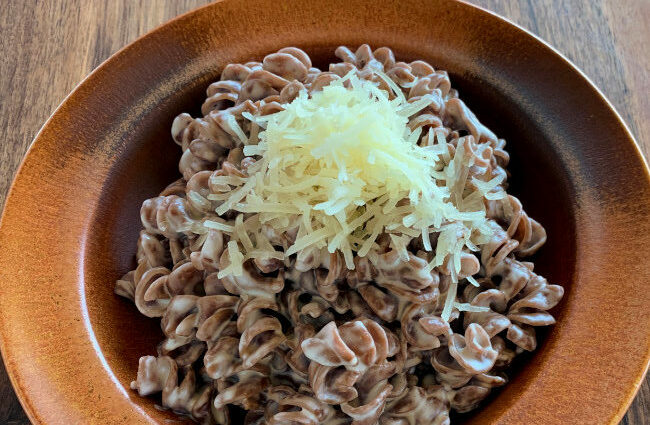 Wholemeal Fusilli with "4 Formaggi" Sauce Rawpasta