A typical Italian recipe from Emilia 
Pasta with ragù is equally loved by kids and adults. Its hearty taste is comforting in every way. Making a good ragù requires a lot of time, patience, and great ingredients. The essential ingredient to make ragù is love and passion for tradition. We want to share the best of Italian cuisine with you through this recipe.
Ingredients for 4/5 people
500 gr Fresh Pasta

600 gr of RawPasta Ragù
 Grana Padano or Parmigiano Reggiano to taste
Method:
Cook the pasta in a large pot of salted boiling water. In the meanwhile, heat up the ragù in a pan on a low flame, add some pasta water until the mixture is creamy and smooth. Drain the pasta when it is 'al dente' and sauté it in the pan with the ragù. Serve with grated Parmigiano Reggiano
Your 'pasta fresca' with 'Ragù alla Bolognese' is ready.
Buon Appetito!!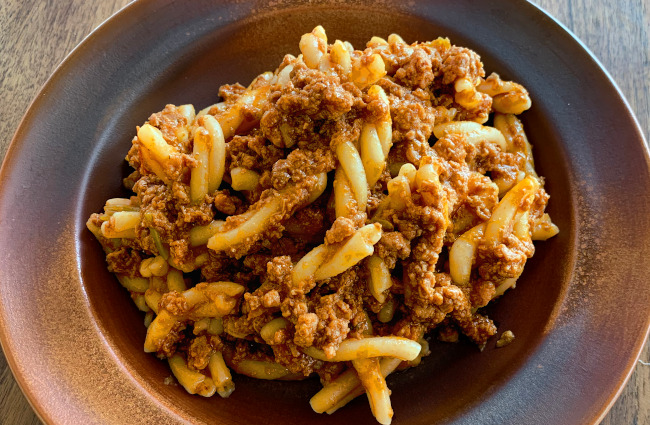 Caserecci with Ragù alla Bolognese Rawpasta