This recipe originates from Lazio.
'La carbonara' is one of the most famous Italian recipes. This decadent recipe is delicious and filling.  There are many variations of this pasta, but we have decided to follow the traditional version. 
Ingredients for 4/5 people
Try these pasta shapes:
You can also try 100% semolina pasta, whole-grain pasta or egg pasta.
Method:
Place the guanciale from the RawPasta carbonara packet into a cold pan and slowly heat it up until the fat becomes transparent. Cook the pasta in a large pot of salted boiling water. Once it is cooked 'al dente' sauté it with the guanciale in the pan. Add the sauce and a few ladles of pasta water that you kept aside when draining the pasta and cook everything on a very low flame or even off the flame if the egg is cooking too much and becoming solid. Serve with grated pecorino and black pepper.
Your 'pasta fresca' with 'Carbonara' sauce is ready.
Buon Appetito!!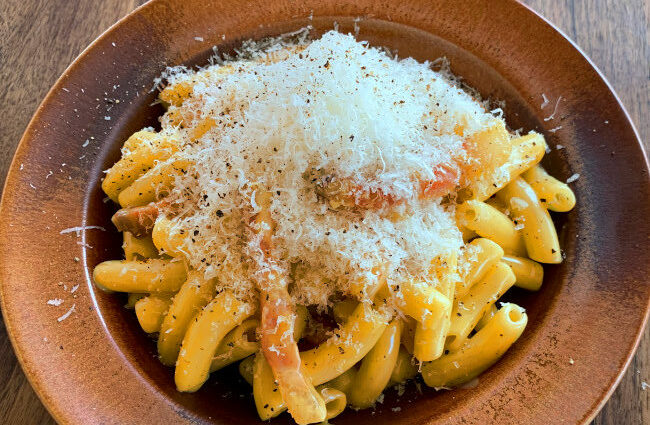 Macaronii with 'Carbonara' Sauce Rawpasta