This recipe is delicious and straightforward. The version with whole-grain Paccheri is one of our clients favorites at the restaurant. Here is how to make it at home.
Ingredients for 4/5 people
Try these pasta shapes:
You can also try 100% semolina pasta or whole-grain pasta.
Method:
Cook the pasta in a large pot of salted boiling water. In the meanwhile heat up the tomato sauce in a pan with some olive oil on a very low flame. Once the pasta is 'al dente', drain it and sauté it in the pan with the tomato sauce adding a few ladles of pasta water and mixing. Serve it by placing a burrata on top of each plate of pasta and sprinkle with chopped pistachios. The burrata should be kept at room temperature before serving it.
Your 'pasta fresca' with tomato sauce and burrata is ready.
Buon Appetito!!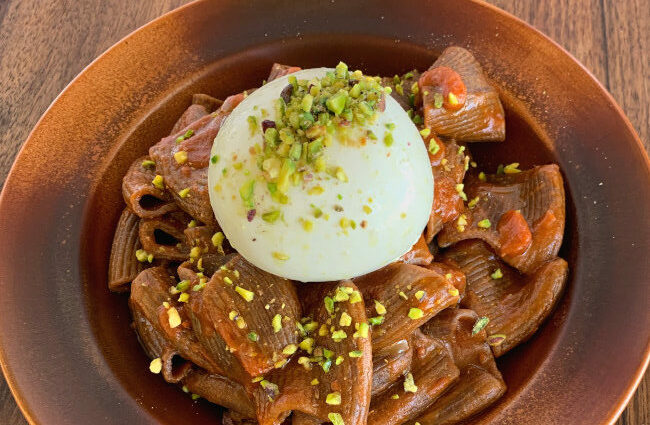 Wholemeal Paccheri with "Pomodoro e Burrata" Rawpasta