This recipe originates from Sicily; it includes all of the classic Mediterranean flavors; cherry tomatoes, aubergine, capers, olives, onion, garlic, and marjoram. This pasta is an actual explosion of flavors, it is one the most common requests at our restaurant. 
Ingredients for 4/5 people
Try these pasta shapes:
You can also try 100% semolina pasta, whole-grain pasta or egg pasta.
Method:
Place the sauce in a pan and heat it up on a low flame. Cook the pasta in a large pot of salted boiling water and drain it once it is 'al dente', keep some pasta water aside. Place the pasta in the pan with the sauce and add a few ladles of pasta water to cook. Serve with a generous serving of grated salted ricotta.
Your 'pasta fresca' with 'Siciliana' sauce is ready
Buon Appetito!!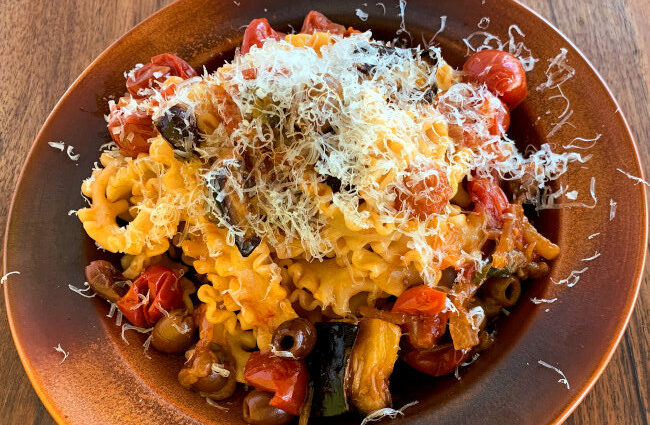 Reginette "Alla Siciliana" Rawpasta