This is a traditional recipe from Veneto.
This recipe was born in Venice. As true representation of this merchant city, it combines the classic Mediterranean taste of oil with the Northern European taste of dried cod. Try this recipe with our Garlic and Parsley Spaghettoni. 
Ingredients for 4/5 people
Try these pasta shapes:
You can also try 100% semolina pasta, whole-grain pasta or egg pasta.
Method:
Place the sauce in a bowl and heat it up by placing in a pot of hot water, stir it as it heats up. Cook the pasta in a large pot of salted boiling water. Drain the pasta once it is 'al dente' and add it into the bowl with the sauce and keep on mixing. Serve with a generous serving of pine nuts or crispy onion
Your 'pasta fresca' with 'Baccalà Mantecato' sauce is ready.
Buon Appetito!!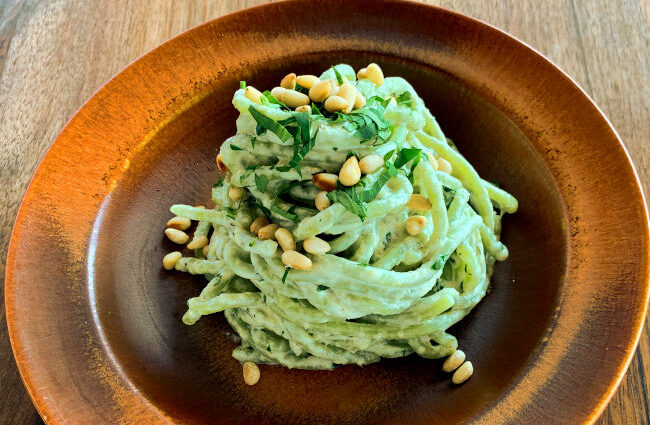 Spaghettoni Aglio e Prezzemolo with Creamed Cod Rawpasta