This recipe is meant for beginning of black truffle season. You can choose to remove the garlic to not influence the taste of the truffles. Unlike white truffles, black truffles must be very gently cooked in butter to bring out all of their flavors.
Ingredients for 4/5 people
500 gr Fresh Pasta

100/150 gr black truffle
200 gr butter
Garlic to taste
White pepper to taste
Try these pasta shapes:
You can also try 100% semolina pasta, whole-grain pasta or egg pasta.
Method:
Clean the truffles and cut into very thin slices, cook in a pan with butter on a very low flame for a few minutes, if you would like, add a crushed garlic clove. Cook the pasta in a large pot of salted boiling water, drain it once it is 'al dente' and keep some pasta water aside. Sauté the pasta in the pan with a few ladles of pasta water and mix until amalgamated. 
Serve with some white pepper
Your 'pasta fresca' with butter and black truffles is ready.
Buon Appetito!!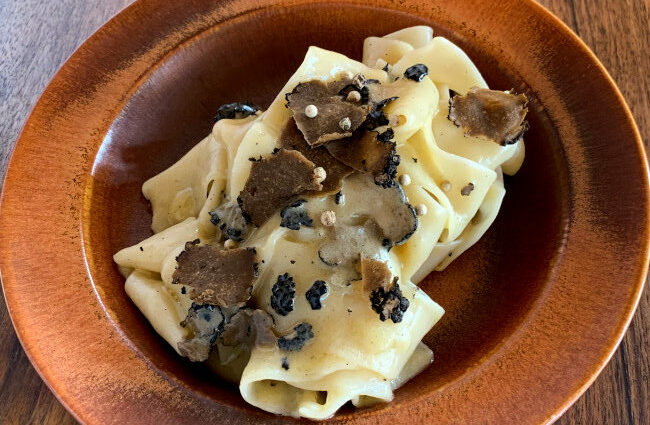 Pappardelle with butter and black truffle Rawpasta